Cáritas Coimbra participated in the AAL Forum 2018, which took place in Bilbao, Spain, on September 24-26th.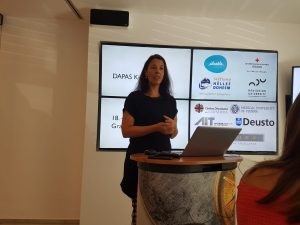 Cáritas Coimbra is in Graz – Austria, represented by Carina Dantas and Ana Luísa Jegundo, to participate in the kick-off meeting of the DAPAS project, which will take place on September 18-19.
A very successful KickOff meeting with all partners engaged took place at Exthex in Graz (Austria) on 18th and 19th of September 2018.